As we move into the fourth quarter of 2020 we wanted to look back in time for some stock market comparisons. As the old cliché goes "It's different this time". We have always been skeptical of this saying, especially when examining the markets.
We recently read a quote from GMO analyst James Montier which captured our view on the recent stock market moves of the Big Five tech names. "The U.S. stock market looks increasing like the hapless Wile E. Coyote, running off the edge of a cliff in pursuit of the pesky Roadrunner but not yet realizing the ground beneath his feet had run out some time ago."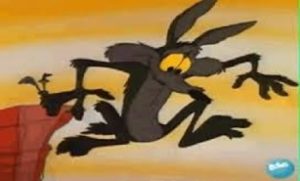 Let's take a look at which companies were the big five technology companies 20 years ago?
Cisco (CSCO)
Intel (INTC)
QualComm (QCOM)
Microsoft (MSFT)
Dell Computer (DELL)
All great companies right? Absolutely, but guess how many years you had to wait before you made money if you bought their stock in January of 2000? It took MSFT 16 years to get back to where it's price was in 2000, but it has done well. CSCO lost money, Intel lost money, Dell lost money. QCOM just crossed into a profitable trade in 2020.
The moral of the story…Be careful about jumping into Amazon, Microsoft, Facebook, Google and Apple at their current prices. It could be a longtime before you see a profit.
We continue to emphasize diversification around the world in both the stock and bond market.
Please reach out with questions or concerns.
Stay safe and healthy!
The Creekside Team,
Andy, Teresa and Mike