The Shrinking Stock Market
One of the more common questions we receive from clients is "how can the US stock market keep going up when the economy has been hampered by the Pandemic?" There are many aspects to this question, but one area we would like to focus on is basic supply and demand dynamics of the US stock market.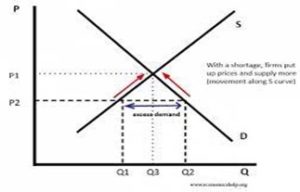 The number of public companies in the US has been shrinking since 1996. Back then there were 7,322 publicly listed companies. Even with a recent surge of IPO's (407 in 2020) we only have approximately 4,400 public companies as of the end of 2020.
The Wilshire 5000 index Fund should be renamed because it has not been able to own 5000 stocks in many years. The Wilshire index fund has approximately 1,709 stocks as of this writing.
During the Dot Com bubble we had 486 companies go public in 1999 and 429 go public in 2000. 2020 was the first year since 2000 where we have seen over 400 initial public offerings in one year. Will 2021 be another big year for IPO's? We are off to a good start, but after decades of contraction it will take quite some time to increase the supply of public companies back to historic levels.
Combine this shortage of new public companies over the last 25 years with stock buybacks (1.1 Trillion in 2018 alone) and you see a recipe for higher stock prices. Demand is out stripping supply and pushing prices higher. Economics 101 is only one component to the equation of why the markets have continued to go up, but we believe it is important to understand this market dynamic.
With the government stimulus money continuing to surge into the economy we expect this demand aspect on US stocks to continue in 2021. Stocks do not always go up, but the supply vs demand has been a significant driver of this bull market.
Stay safe and healthy and please reach out with any questions.
The Creekside Team,
Andy, Teresa and Mike